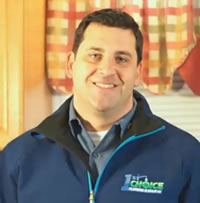 Homeowners often gasp when they are given an estimate to repair their plumbing for hundreds, even thousands of dollars.  Many homeowners assume it's a case of their plumber trying to take advantage of them, and sometimes, it's the case.  More often than not, though it's also a case of the customer not fully understanding what's actually involved on the part of the plumber.
Professional Plumbers Use Contracts or Thorough Written Estimates
Have you ever received a bid for a plumbing repair scratched out onto a piece of paper?  Was the scope of work and materials list provided pretty vague?  Professional Plumbers don't do this.   When a professional plumber provides you an estimate for your plumbing system it will probably be on company letterhead, and possibly more than one page in length.
You'll receive a thorough description of the work involved, the materials being used and any and all requests or special considerations you've asked for in writing.
Having a written contract and description of the work being performed protects both parties.  It's not cheap however to have proper paperwork drafted by a legal professional, and it still takes time on the part of your plumber to itemize your estimate and give a thorough description of the work being performed.  If your plumbing estimate looks professional and was delivered to you in a professional manner then it's a good first indication that the plumber behind it might be professional too. If you received your plumbing estimate on a scrap of paper then it's a good sign to get another estimate.
Professional Plumbers Are Licensed and Insured
Licensing and proper insurance both for employees and the projects a plumber works on are business expenses we must pay as professionals.  You'd think this would be obvious but make sure the plumbing estimate you've received has come from a licensed and insured plumber.
Believe it or not there are self proclaimed plumbers that have neither.  What if the plumber accidentally damages your drain system with an automatically powered sewer snake (easy to do!)?  Is he going to tell you?  Do they have necessary insurance in-place to cover this?
Your estimate from a professional plumber will probably mention the fact they are licensed and insured to do business in your area.
Professional Plumbers Use High Quality Hardware
There are many different grades of hardware such as seals, washers, nuts, bolts and fasteners that are used in a household or commercial plumbing system.  From cheap and low quality to obviously much higher quality and higher priced parts.  For example… You can save money buying one water heater brand over another, but you should still make sure the plumbing hardware is still top-grade so your installation doesn't fail and cause expensive problems further down the road.
This is why professional plumbers work with proven brands from plumbing hardware manufacturers that have a solid reputation.  We'll tell you exactly what brands and specific parts we're using for your project.  Some plumbers will tell you that you're getting high grade parts but how do you know for sure?  A professional plumber will be able to prove it.
Does Your Plumber Have a Lot Of Overhead?
This might seem like an odd question to ask, but it's very valid and important for gauging the costs behind a plumbing estimate.  If one plumbing contractor operates a small fleet of trucks, maintains a show room, and runs radio and print ads like they are going out of style then somebody has to pay for that…  That's you.  The cost of advertising is always passed onto the consumer.
The smaller plumber, who runs a reputable business can offer the same high quality repairs, but with less overhead might be able to provide you with a more competitive estimate.   It's unfortunate though, that these smaller plumbing companies (just like us at 1st Choice Plumbing and Drain) cannot compete with the big ad budgets.  We rely on our website and word-of-mouth advertising from our happy customers.
Professional Plumbers Offer A Written Warranty
A professional plumber will offer you a rock solid warranty, in writing.  While that's still not a guarantee you'll just have to look at the plumbers reputation, the length of time they've been in business and how they conduct themselves when you conduct business with them to make that determination for yourself.
If your warranty information is clearly detailed and explained on the estimate you've received then it's a good sign.
Great Plumbers Protect Your Property
Although it takes a little extra time, a great plumber will always ensure cleanliness on your job.  This can sometimes mean extra time is needed to prepare the work area and clean up afterwards.  When a great plumber has been into your home and repaired something you'll never know we were there.  We don't leave a trace, and we even wear little booties to protect your carpet and flooring.
Who Is A Reliable and Affordable Plumber in Cleveland, Ohio?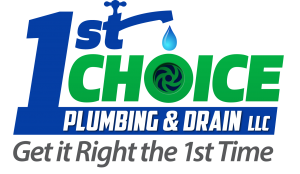 1st Choice Plumbing and Drain LLC is a plumber servicing the Cleveland, Ohio area.  From simple plumbing repairs, to sewer and drain camera inspections, to extensive sewer repairs and everything in between.  We are a small plumbing company with a big heart and a desire to turn every customer into a customer for life.  If you're looking for the plumber who will give it to you straight, then give 1st Choice Plumbing and Drain a call today.