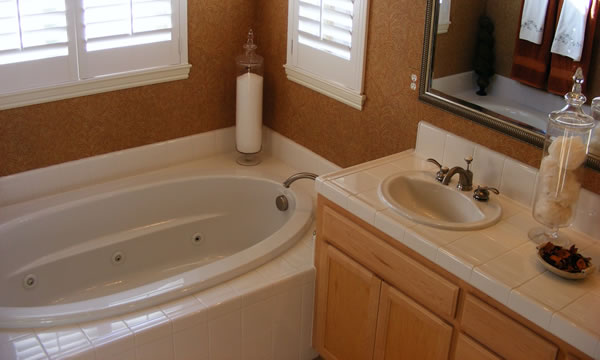 Plumber Serving Bay Village, Ohio
Are you experiencing some plumbing or drain problems with your home or business in Bay Village, Ohio?
1st Choice Plumbing and Drain is a plumbing and gas contractor specializing in all aspects of residential and commercial plumbing and plumbing repair throughout Bay Village, Ohio. With many older homes in the area plumbing issues are not uncommon and we can respond to your Bay Village plumbing problems very quickly.
Whether you need to replace your hot water tank, unclog a drain, replace a faucet, or add a new plumbing fixture, we pride ourselves on the quality of our work and the innovative solutions we're able to offer our clients. As an owner operated company you can count on excellent service and attention to detail.
When 1st Choice Plumbing and Drain arrives at your home, our plumbing technician will be clean cut, dressed professionally and they'll be driving one of our complete "plumbing warehouses" on wheels, fully stocked with the most common plumbing hardware and parts. We're equipped to tackle almost any plumbing problem right then and there.
If you don't require a plumber immediately but will be needing our services in the future, for a remodeling project, or new appliance hookup perhaps, then feel free to call us for a Free consultation.
Plumbing Services We Offer in Bay Village, Ohio:
Emergency Plumbing Repairs
Rooter and Drain Service
Leak Detection Service
Kitchen Plumbing
Bathroom Plumbing
Laundry Room Plumbing
Hot Tubs & Spas
Water Filtration
Faucets and Sinks
Toilet Replacements and Repair
Hot Water Heaters
Tankless Hot Water Heaters
Green Plumbing
Sump Pumps
Hydro Jetting Services
Gas Piping and Gas Lines
1st Choice Plumbing and Drain are your local Bay Village, Ohio plumbing experts. It doesn't matter if you want something as simple as a new water filtration system, new sink in your laundry room, or a new tankless hot water heater. We can complete any type of plumbing project you may need done in your home or business.
We understand you have many choices when it comes to choosing a plumber in the Bay Village, Ohio area. We just want you to know that when you choose 1st Choice Plumbing and Drain you are supporting a small, family-owned local plumbing business. We're big enough to solve your plumbing problems quickly and for a very fair price and we're still small enough to care about every individual customer so you are completely satisfied with our services.

Bay Village was first settled by Joseph Cahoon in 1810 as part of the original Dover Township.
The Cahoon family barn built in 1882 was converted to a community center and is still in use today as the Bay Village Community House. In 1917, the last Cahoon descendant died leaving the family home and 115 acres of land to the City. The home is now the Rose Hill Museum and the land is now the Cahoon Memorial Park.