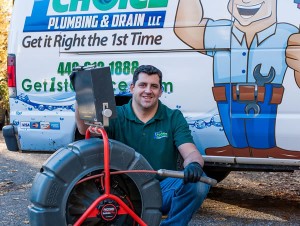 Plumbing is usually the last thing on a homeowners mind so it's not uncommon for us to be called out to fix or repair plumbing systems due to owner neglect and poor maintenance. Truth be known, there are several things any homeowner can do to make it easier to maintain your plumbing system and make it even easier for a plumber who is coming to work on your system.
This article offers 3 simple plumbing tips every homeowner should know. These tips make it easier to maintain your system and will shorten the amount of time a plumber will need to spend rooting around your system to figure out the locations of everything (plumbing rarely comes with a good map!).
3 Plumbing Tips Every Homeowner Should Know
Know The Locations Of Shut Off Valves
Shut off valves are required to shut off the flow of water to a particular run of piping or in some cases particular plumbing systems, such as an outside hose or lawn irrigation. As a homeowner it's really important to know the locations of your shut off valves. If there is ever a plumbing emergency, knowing the location of your shut off valves can allow you to shut off the flow of water immediately and will save a professional plumber time when they arrive on-site to fix your problem.
Know The Locations Of Your Sewer or Septic Clean Outs
Sewer or septic clean outs are usually located outside the home, along an exterior wall or within close proximity. Some plumbing systems may have more than 1 clean out depending on how long the runs of pipe are coming from the home to the municipal sewer or septic system. Clean outs allow easy access for inspection cameras, sewer or plumbing snakes and hydro-jetting equipment in the case of a blockage within a sewer line. Knowing the locations of your sewer clean outs can save a plumber significant time instead of wandering around the property trying to locate them on their own.
Don't Forget Your Outdoor Plumbing Must Be Winterized
Our Cleveland winters are cold enough to do some serious damage to outdoor plumbing that hasn't been winterized. Every year we receive dozens of calls from home and business owners who've forgotten to winterize their exterior or un-insulated plumbing and the result is often burst pipes. The water freezes inside, causing the pipe to crack. When the water finally thaws, you're left with a massive water leak.
Winterizing all exterior plumbing should be a top priority for any homeowner as we move into the fall and winter season.
When Should You Call A Plumber?
You don't have to call a plumber for every little thing that goes wrong, there are lots of things a homeowner can do to solve everyday plumbing problems. If it's beyond repairing with a plunger, it's usually a good idea to call a plumber to take a look. If you are handy with basic hand tools you can accomplish quite a bit, even more if you have a mechanical plumbing snake (common tool for repairing deep drain clogs) but for most homeowners, working on their own plumbing system isn't high on the priority list.
Why Choose 1st Choice Plumbing and Drain For Your Plumbing Needs?
1st Choice Plumbing and Drain is a full service plumbing contractor based out of Parma, Ohio and serving West Cleveland and the surrounding area. When you choose 1st Choice you are partnering with a small, owner-operated plumbing company who will treat your home as if it were their own.
When you call us we'll be able to dispatch a plumber to your location with everything required to fix the problem "on-hand". Whenever possible we'll try and offer multiple options for repair (done the right way) to work within your budget.
If you'd like an estimate to help get your home plumbing ready for winter please call (440) 812-1888 or fill out our contact form and we'll get right back to you.