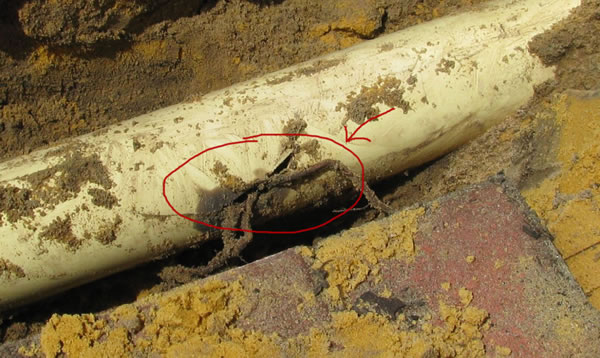 Tree roots and the roots from large shrubs or brush on a home or building owners property is often a cause of sewer and drain catastrophe.  In Cleveland, this problem is more common than you might think.
Tree roots can extend a long distance, easily 75 feet or more on a large tree and of course the roots naturally seek out the best source of water and if your sewer line is leaking, or has any perforations or tiny holes it can be infiltrated by the roots.  Once they get inside the pipe, it's all over… eventually.
As the roots get inside the pipe they begin to grow more rapidly forming what's called a "root ball" in your actual sewer line. Sometimes the roots can grow large enough to burst the pipes and cause structual damage but more often than not they just grow large enough to catch everything coming down the line until it accumulates to the point of blocking the sewer pipes.
How Do Can We Remove Roots in Your Sewer Line?
If tree roots have been identified as the source of your sewer drain problems via a camera inspection than there are a couple repair options available. The most common repair and probably the best option to start with (warranting the results of the camera inspection) then hydro-jetting is probably the best method of repair.
The high pressure water from the spinning head of the hydro-jet will slice up the tree roots without issue, leaving you with a completely clean sewer line. If the roots have progressed to the point where they have damaged the structural integrity of the pipe then hydro-jetting might do more damage than good.
If your tree root incursion has gone beyond the scope of being fixed with hydro-jetting, or it's collapsed or burst the sewer pipe than you'll have to get the line repaired or replaced with a permanent solution such as trenchless sewer line repair.
Who Removes Tree Roots From Sewer Lines in Cleveland?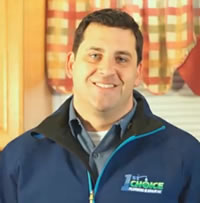 1st Choice Plumbing and Drain is a full service plumber serving the Cleveland area. We specialize in finding and removing tree roots from your sewer and drain system using the latest techniques such as video camera inspections to located the roots, followed up with hydro-jetting and in the case of broken sewer pipes we can also offer trenchless sewer repairs.