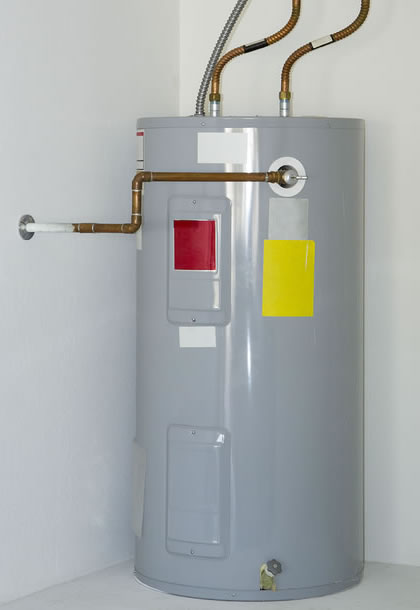 How Water Tank Installation And Replacement
Hot Water Heaters or Hot Water Tanks are an essential part of any modern Ohio household.  Life as you know it comes to a screeching, grinding halt when you don't have any access to hot water!
Have you ever had to take a cold shower because your hot water tank wasn't working properly?  Well, then we certainly don't have to preach to you that hot water is an essential part of any home.
Why Do You Need To Replace Your Hot Water Tank?
Has your tank started to leak around the base?
Does your tank not produce enough hot water for your needs?
Are you looking to upgrade to a more efficient tankless water heater?
Like everything mechanical in your home Hot Water Heaters are prone to failure, sometimes they will last only a few years if you didn't get something of high quality or if it was installed poorly.  While many of the better quality and well known Hot Water Heater brands can last 10 years or more when properly cared for, they do eventually all fail and need to be replaced.
Here are a few signs you might need to replace your water heater.
#1. How old is your Hot Water Tank? A water heater is expected to only last 8-12 years.
#2. Do you get colored or tinted hot water from your taps?
#3. Do you notice decreased temperature, and you haven't changed the setting?
#4. Do you notice any moisture around the base of your hot water tank?
#5. An ice cold shower first thing in the morning is a pretty good sign that something is wrong.
#6. A flood in the area around the water heater is a sure sign that you need a new one, but by this time it's going to probably damage your flooring too!
1st Choice Plumbing and Drain  is a full service plumbing contractor specializing in Hot Water Tank repairs, service, sales and installation.  We can quickly tell you what needs to be done with your water heater and can either repair or replace usually the same day.  If you've just experienced a hot water tank failure, now may also be a good time to start researching Tankless Water Heaters.
They are a much more efficient and reliable method of heating the water in your home. 1st Choice Plumbing and Drain can also help you with a Tankless System.
We Sell & Install These Brands Of Hot Water Tanks and Heaters:
Bradford White is a trusted manufacturer of many hot water heating products such as Gas Water Heaters, Electric Water Heaters,  Solar Water Heaters, Tankless Water Heaters and More.  Bradford White has an excellent lineup of energy efficient products that will be a fantastic upgrade for your home or building not only saving you energy costs but also making your building more comfortable.  1st Choice Plumbing and Drain can sell, service, repair and install Bradford White water heaters and hot water tanks in your home or business within our Cleveland, Ohio service areas.
A. O.  Smith is a global leader applying innovative technology and energy-efficient solutions for hot water and hot water storage.  A. O. Smith is one of the world's leading manufacturers of residential and commercial water heating equipment, offering a comprehensive product line.  They offer many energy efficient home and commercial water heating solutions.  1st Choice Plumbing and Drain can sell, service, repair and install A. O.  Smith water heating products.
We understand you have many choices when it comes to a plumbing contractor to work on the hot water system in your home and we just want you to know that when you choose 1st Choice Plumbing and Drain for your hot water plumbing needs you are taking on a valued partner in making your home or building a better, safer, more comfortable place to be in.