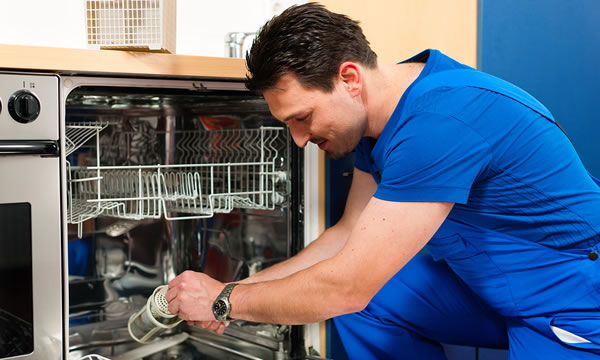 Without your dishwasher the dishes can quickly pile-up in your kitchen sink and across the kitchen counter. Dishwashers have a tough job and they carry a lot of grease, grime and soiled food down your drain. Usually that drain is connected to the same drain as your kitchen sink. If this gets clogged it can backup water into the sink, the dishwasher or even both!
1st Choice Plumbing and Drain can unclog and clean your dishwasher drain. You know it's time to call us when you notice the kitchen sink draining slower than it normally does, gurgling sounds coming from the sink or dishwasher drains or even the dishwasher not draining correctly. We can quickly solve these common dishwasher plumbing problems 24 hours a day. We know these issues don't give you much warning so we are ready to fix them whenever they occur.
Dishwasher Plumbing Services We Offer:
Dishwasher Drain Cleaning and Repair.

Dishwasher Installations.
Dishwasher Hookups.
Dishwasher Disconnects.
Fridge Water Supply Hookups.
New Dishwasher Water Lines.
1st Choice Plumbing and Drain are your local Cleveland, Ohio dishwasher and kitchen plumbing experts. It doesn't matter if you want something as simple as a new dishwasher installed, a new faucet on your kitchen sink, or a new tankless hot water heater. We can complete any type of plumbing project you may require in your kitchen.
We understand you have many choices when it comes to choosing a bathroom plumber in the Cleveland, Ohio area. We just want you to know that when you choose 1st Choice Plumbing and Drain you are supporting a small, family-owned local plumbing services business. We're big enough to solve your bathroom plumbing problems quickly and for a very fair price and we're still small enough to care about every individual customer so you are completely satisfied with our services.